Goodbye Climbing Frame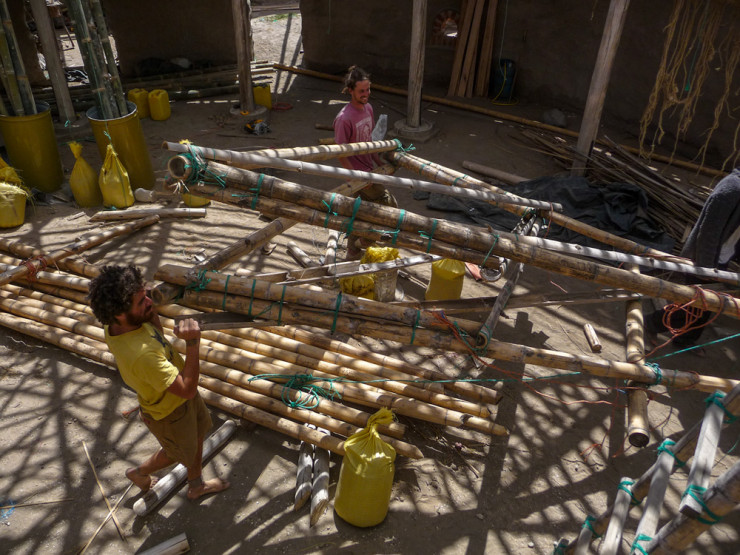 It's been a long time coming, but its time to take down the tripod. Not only did we use it to raise the 12 main columns, we also used it to position all the roof beams, climb up to the roof and lift materials to the roof. We had a lot of fun climbing up and down this structure over the past 6 months, pretending to be monkeys.
The length of the legs and bottom supports were designed so that we could just cut them off, fold it up and slot it out of the door. It almost fit, we only had to dig a tiny hole.
For the first time the hall is empty, its pretty big in there!